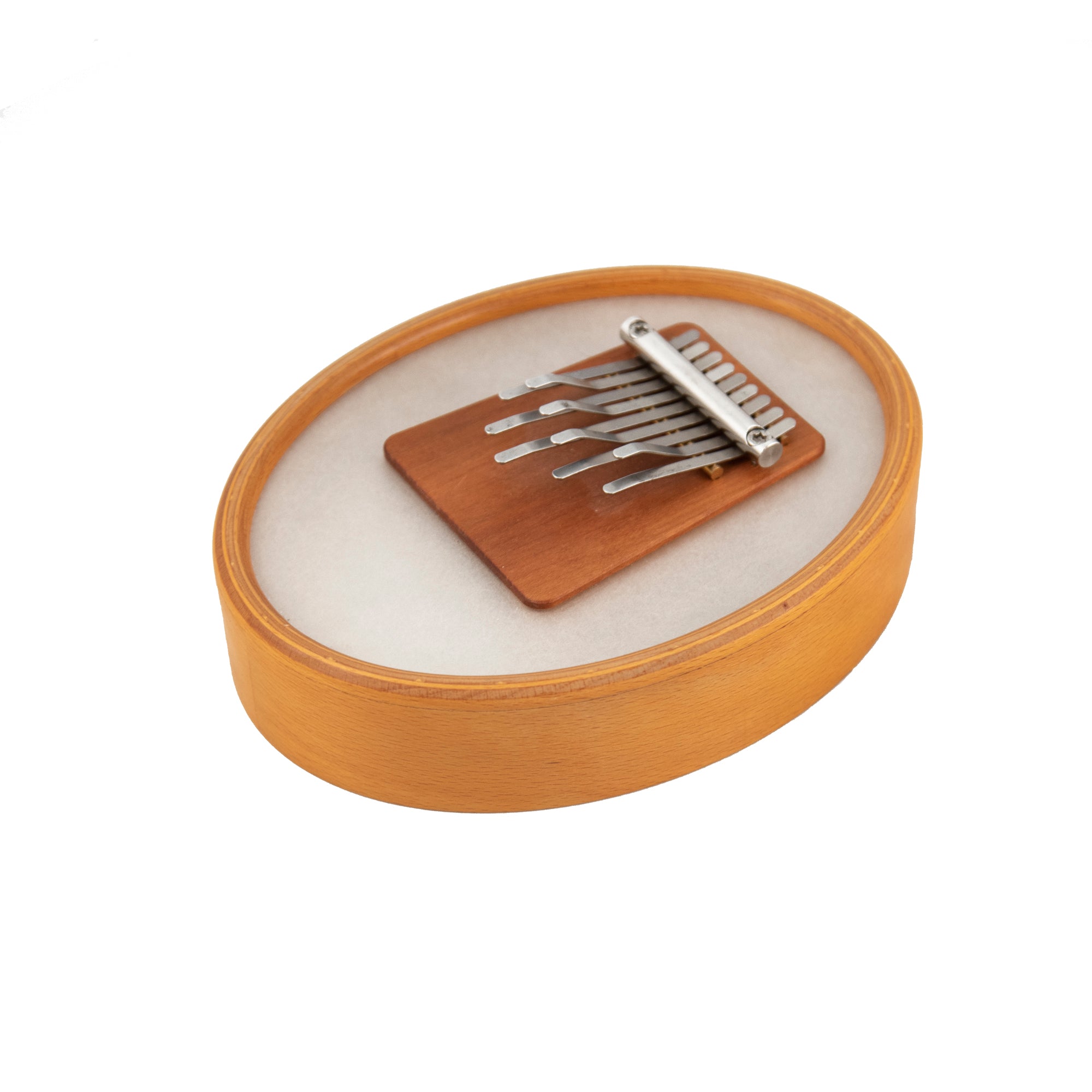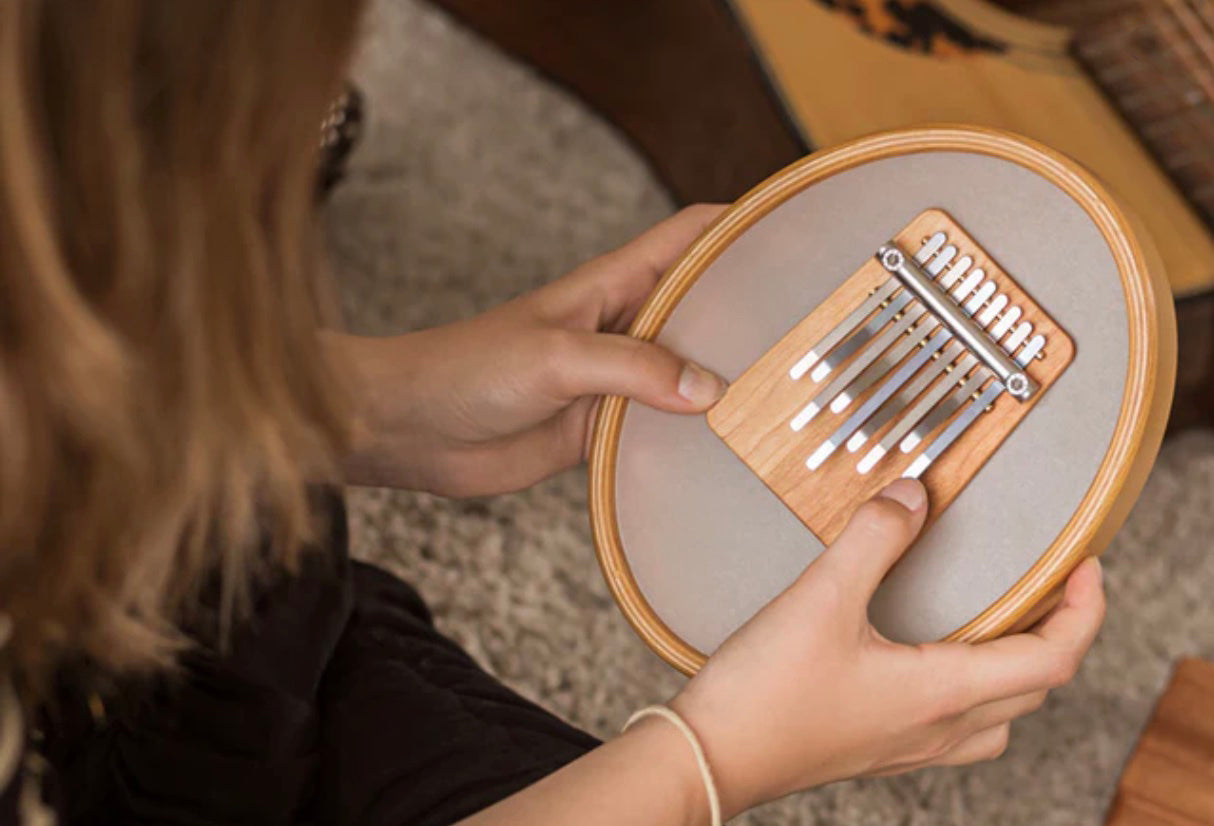 Hokema - Sansula Renaissance - A Minor Tuning
A beautiful melodic tone & easy to play.
The Sansula can be played in the energy field of clients for 1-2-1 Sound Healing and in Group Sound Baths & it is also great for self-care!
Fitted with a robust and durable Remo (USA) synthetic drum skin, which makes it moisture resistant and therefore holds rich tones even in damp conditions

An impressive 'wah-wah' effect can be produced by holding the instrument against the body, a table top, a drum or the back of the sansula softbag, which has a special designed resonator material

Lightweight and small, making it your perfect travel companion

The vibrations of the nine tines can be easily felt in the hands

Can be played by children and adults
To protect your instrument, you can purchase the Sansula Softbag that comes with a resonator top for the wah-wah effect on the go.

Measurements: 7.8 x 6.1 x 2.6 inch
High quality wood: Cherry wood for the Kalimba block & Beech wood for the frame 
The Sansula is a patented invention from HOKEMA, a new development of the Kalimba (also called Sansa or Mbira), which has its origins in southern Africa. Kalimbas are reed instruments that are plucked with the thumbs or fingers. In Africa, you can find them in countless forms and designs, in which the vibration of the metal tongue (tine) is amplified in various ways (e.g. on a resonance box, a hollow body like a calabash gourd or simply a piece of solid wood).
With the Sansula, the vibration of the metal tongue (tine) is first "stored" in a block of wood, which then transmits it to a sound membrane. In this way, the sound can be heard much longer than with other methods of sound amplification. Supported by the tuning, the octaves are next to each other which create a wonderful and soft sound, rich in overtones, which can be elicited from the instrument with ease.
Factory tuning: A minor ( A - C - C - A - A - F - E - E - B )