Welcome to the Sound Therapy Shop UK
Creating sounds to Heal, Transform & Evolve
The Sound Therapy Shop was initially created for the students of The Sound Healing Academy but is now open to anyone interested in creating sounds to heal themselves and others.
We specialise in Tuning Forks for healing and Tibetan Singing Bowls, but we also stock many other high-quality sound healing instruments at affordable prices.
However, we currently do not sell larger items such as Crystal Singing Bowls, Drums and Gongs.
If you need more information on which instruments to choose for your sound healing course, please check out our FAQ page.
And if your question is not answered there, please contact us and we will be happy to support you!
Jane Satchwell - Assistant Principal of The Sound Healing Academy
My name is Jane Satchwell and I am the Assistant Principal of The Sound Healing Academy.
I have been a Complimentary Therapist for about 30 years, and I'm delighted now to be running the Sound Therapy Shop alongside my Assistant Manager, Paul.
Our aim is to help you start your Sound Healing journey with high-quality instruments at affordable prices. We ship Worldwide but not in India (due to delivery issues), and we no longer ship to the USA and Canada, as we've opened a new shop there!
If you're in the USA, Canada, Mexico, Central or South America, please visit our USA Sound Therapy Shop.
Any questions, please email us at support@soundtherapyshop.co.uk.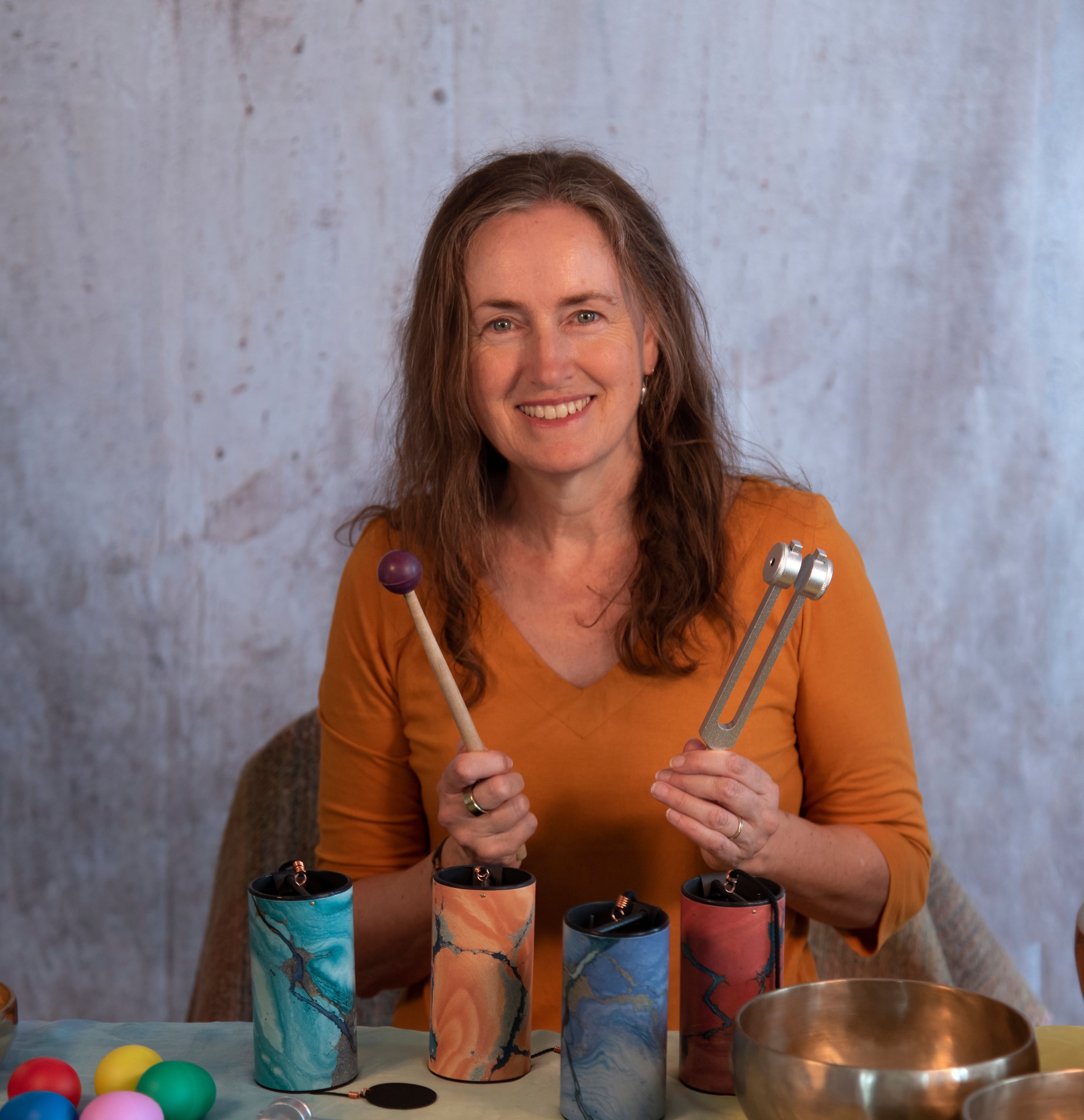 Delivery information
The Sound Therapy Shop UK is run from Cornwall, UK. 

Parcels are processed and posted on Monday, Wednesday or Friday. The standard delivery option is Royal Mail Tracked 48 in the UK or International Tracked.
If your order is wanted quickly, select 'express' at checkout, and a fast courier will be selected for international orders. For UK orders, either courier or special delivery is used.
Customs
In some countries, you may have an import duty to pay for your purchases. The customs allowance is very generous for Australia, so customs are generally not an issue.

EU customers now have to pay import duty, VAT, plus a small handling fee on goods shipped from the UK when they reach their destination. The amount charged is generally about 20-30% of the value of goods.
The Sound Therapy Shop is a project of Wise and Thrive Ltd.  Receipts/invoices for orders will show that you have made a payment to Wise and Thrive Ltd.
BEGIN YOUR SOUND HEALING JOURNEY
Sound Healing Courses At The Sound Healing Academy
The Sound Healing Academy provides Certified Sound Healing Courses that enable you to qualify as a professional sound healer or integrate advanced sound healing techniques into an existing practice. Our unique method of Integral Sound Healing is easy to learn, powerful and effective.
Our sound healing courses and training are ideal for people who have never used sound healing instruments before, as well as those with experience including massage therapists, holistic health practitioners, yoga and meditation teachers, psychotherapists, physicians, nurses, musicians, singers, and anyone else keen to learn how to work with the power of sounds!