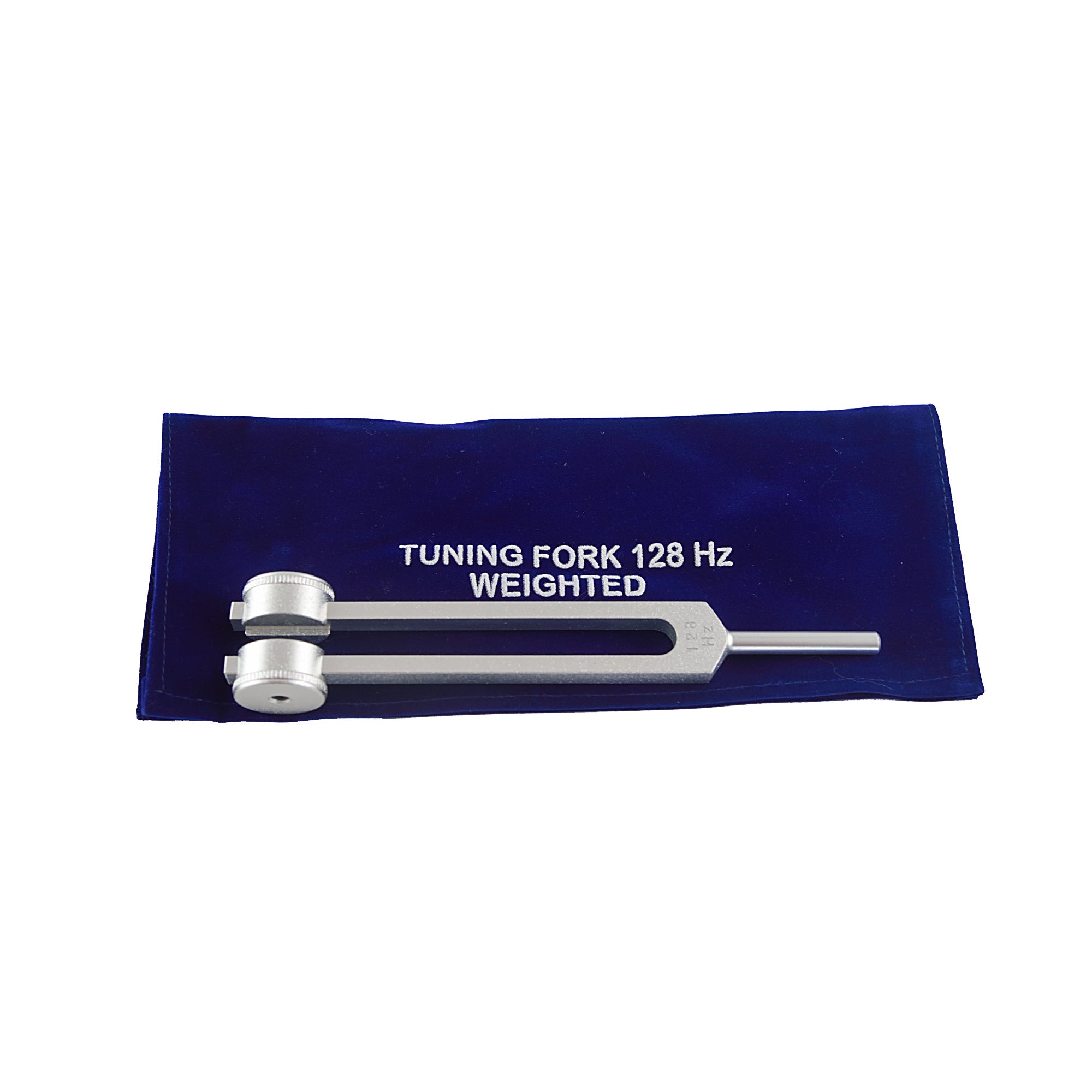 Otto 128 Hz Weighted Tuning Fork
The Otto 128 Hz Weighted Tuning Fork helps to reduce pain in joints and muscles, plus to increase mobility.
It can be used on or around stiff or painful joints and muscles, on the sacrum, and on the chakras points.
Weighted tuning forks are good for working directly on the body.
Benefits include:
Increases joint mobility
Spikes nitric oxide
Stimulates endocrine glands
Releases psoas muscle
Relaxes organs within pelvis
It is an excellent tuning fork to use alongside the weighted OM tuning forks, as the combination with the notes being so close creates a dissonance that assists in breaking up and releasing stuck energy.
This tuning fork is made from special grade aluminium alloy and its frequency is guaranteed to be tuned to an accuracy of +/- 0.25%. 
The tuning fork comes in a velveteen pouch and it is machine cut (not moulded), hand finished and is of a great quality and value.  
PLEASE NOTE: IF YOU DO NOT ALREADY HAVE AN ACTIVATOR FOR TUNING FORKS, YOU WILL NEED TO BUY ONE.
We sell 4 different types of activators:
Wooden mallet with a rubber ball end - good for both unweighted and weighted tuning forks
Red rubber activator - best for weighted tuning forks
Black rubber activator - best for unweighted tuning forks
Leg activator with strap - good for both unweighted and weighted tuning forks
For more information, check out our Tuning Forks Courses and our In-Person Sound Healing Training Courses!
We also offer a short sound healing course on How To Heal With Otto Tuning Forks.
Great Product
Excellent quality tuning fork, it vibrates for a good 30 seconds and is very well made.
Otto 128hz weighted tuning fork
As a beginner to sound therapy, I'm very pleased to have found this company.
The tuning fork is high quality. Lovely tone and sustained vibration. (I added the rose quartz gem foot which is a beautiful addition to the fork, also bought from this company)
Happy customer :-)