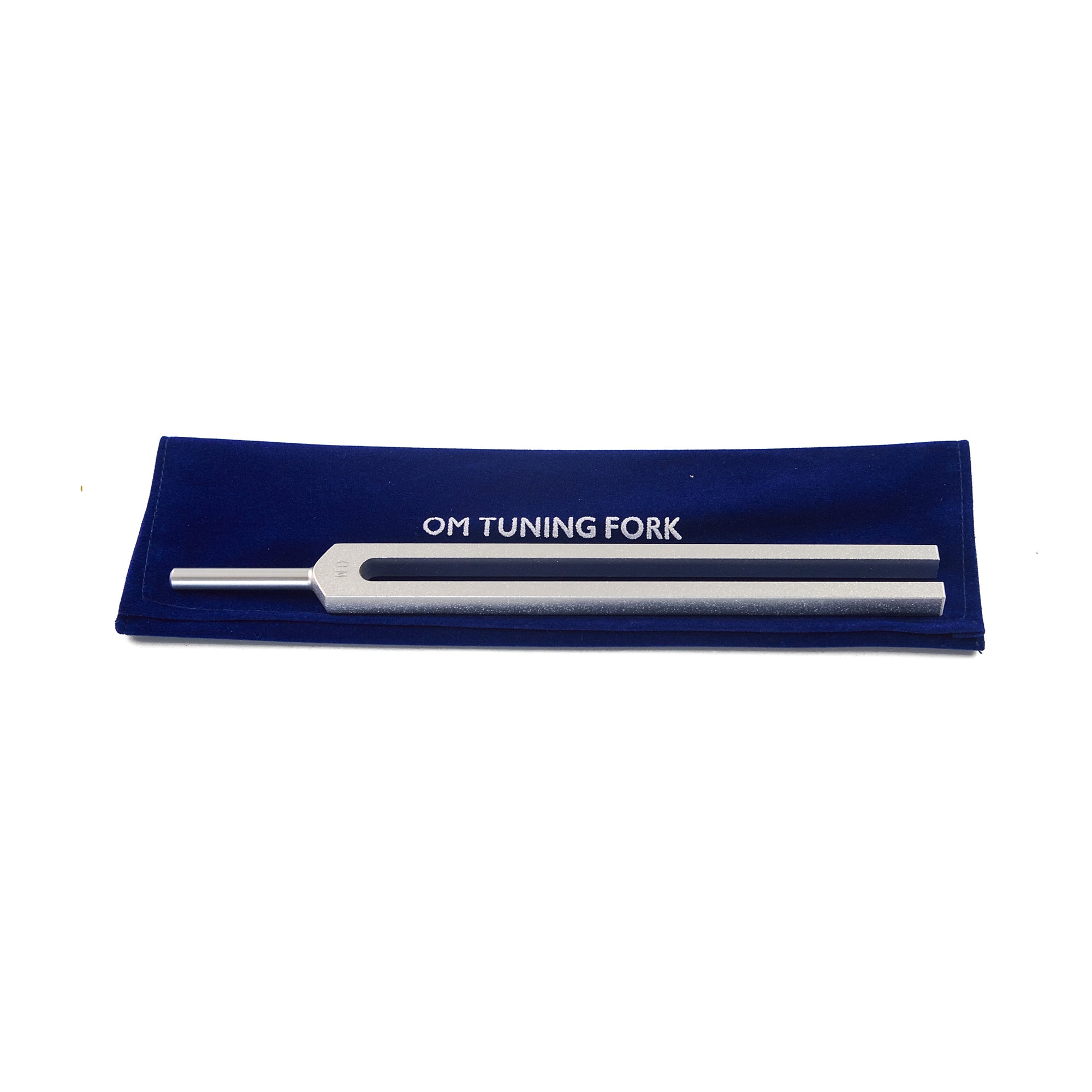 Unweighted Om Tuning Fork – 136.1 Hz
This unweighted OM tuning fork vibrates at 136.1 Hz and it comes with a velveteen pouch.
Unweighted tuning forks are good for working off the body in the sound bio-field.
According to the ancient wisdom tradition of Vendanta, OM is the primordial sound - the source sound of creation.
The Aitareya Brahmana of Rig Veda, in section 5.32, suggests that the three phonetic components of OM (pronounced AUM) correspond to the three stages of cosmic creation, and when it is toned, it celebrates the creative powers of the universe.
136.1 Hz is the standard frequency of the OM tuning fork.
It is the frequency often used to tune the instruments for Indian temple music.
It is called "Sadja", or "Sa", and is the fundamental tone of the Sitar and Tambura.
The mid-OM tone is said to stimulate the Anahata (heart chakra) and hence is widely believed to be good for meditation and healing.
PLEASE NOTE: IF YOU DO NOT ALREADY HAVE AN ACTIVATOR FOR TUNING FORKS, YOU WILL NEED TO BUY ONE.
We sell 4 different types of activators:
Wooden mallet with a rubber ball end - good for both unweighted and weighted tuning forks
Red rubber activator - best for weighted tuning forks
Black rubber activator - best for unweighted tuning forks
Leg activator with strap - good for both unweighted and weighted tuning forks
We also have a Short Sound Healing Course On How To Heal With 'Source Sounds' OM Tuning Forks.
Excellent service
The tuning fork is exactly as I hoped and arrived very quickly. I am new to this so need to learn how to use it properly, but for now I just love to move it around my head and body to sense the vibrations - this is an amazing experience.