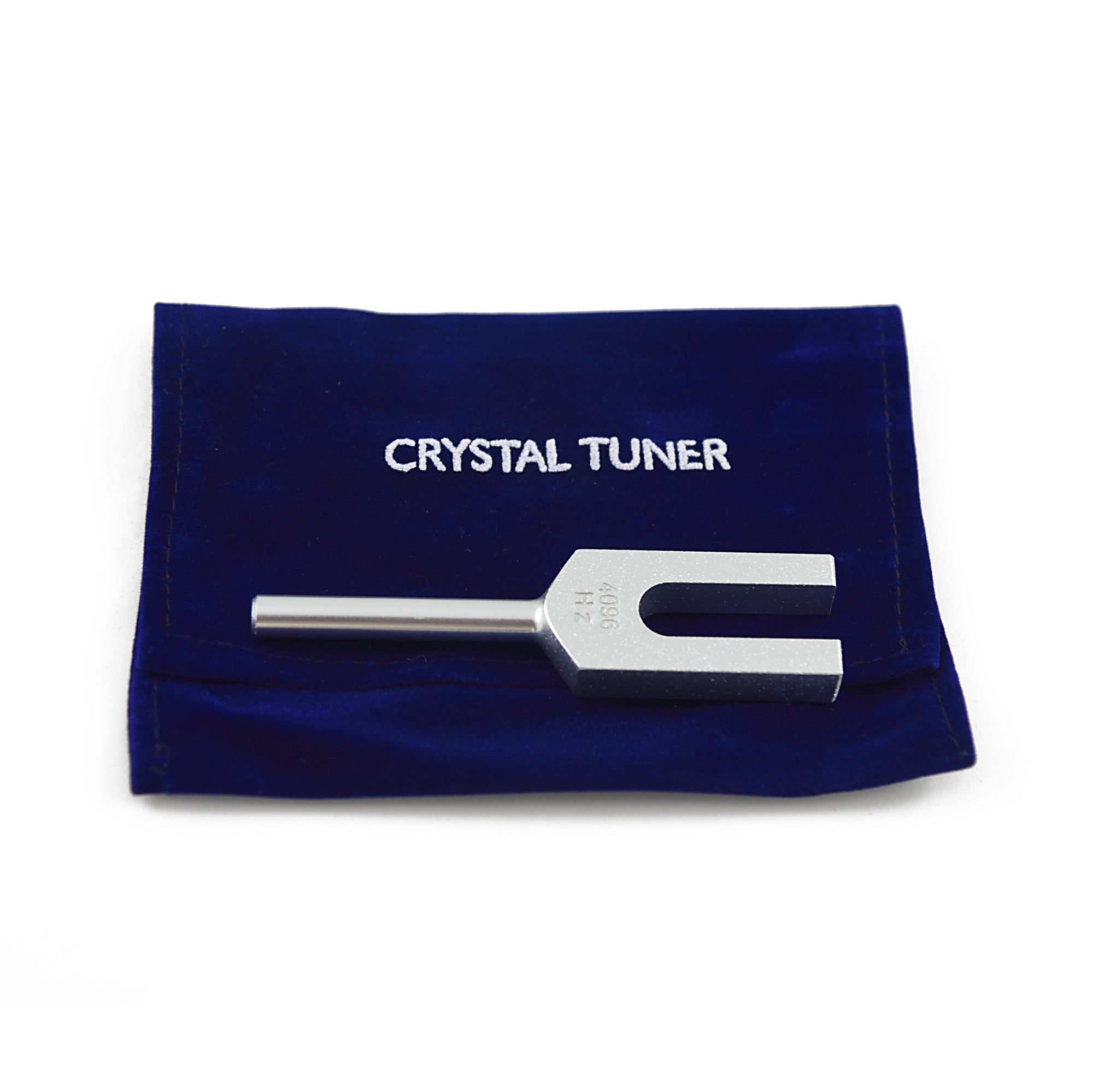 This Crystal Tuner is supplied with a velveteen pouch and it can be used to clear and tune crystals.
This tuner is one of the three tuners in the Angel Tuners Set.
PLEASE NOTE: IF YOU DO NOT ALREADY HAVE AN ACTIVATOR FOR TUNING FORKS, YOU WILL NEED TO BUY ONE.
For Angel tuning forks you need a wooden mallet. This is the same mallet that is included with all our bar chimes that we sell. If you have a rubber ball mallet, you can tap the tuners with the wooden handle end of the mallet.
 If you're interested in learning more about Tuning Forks, check out all our Online Tuning Forks Courses!