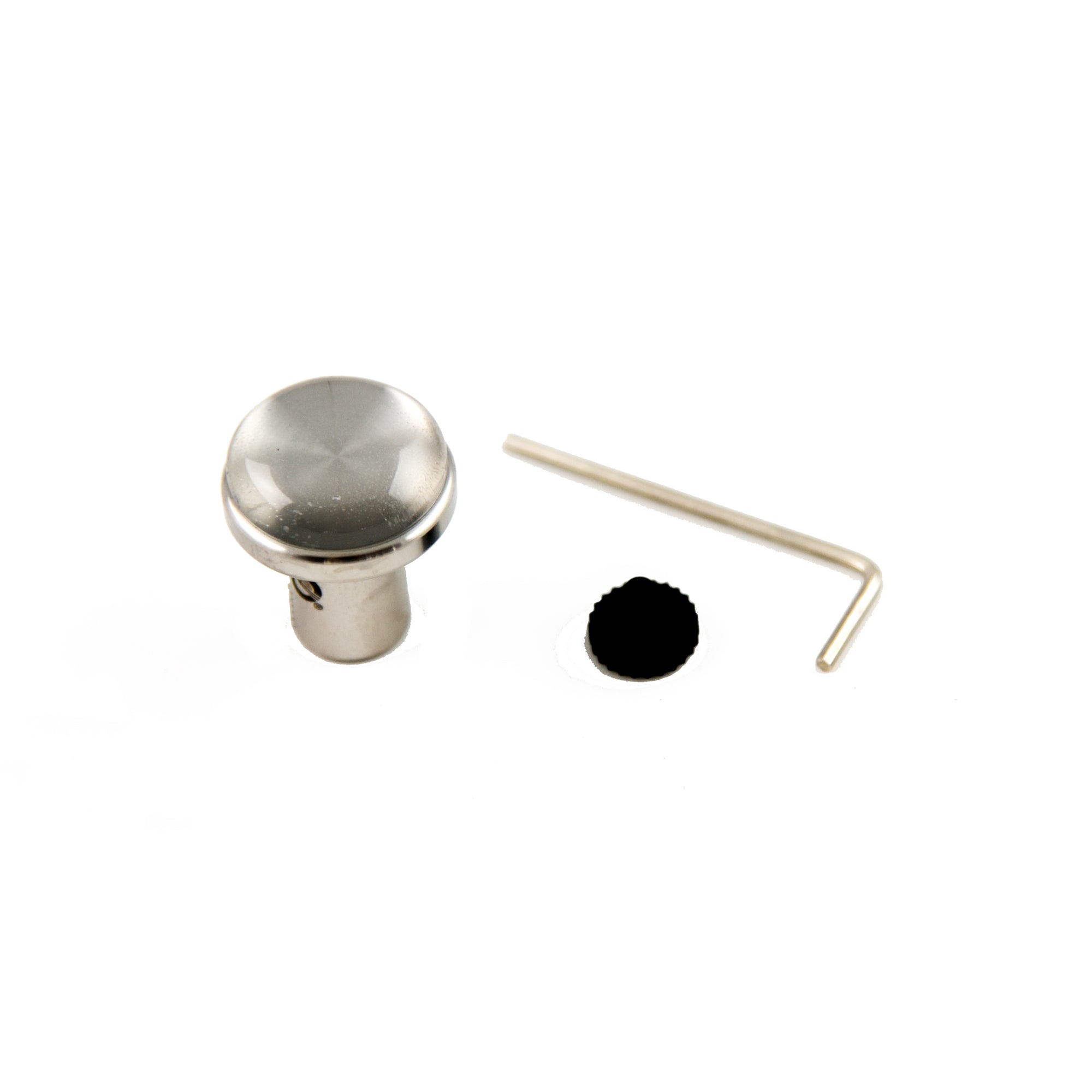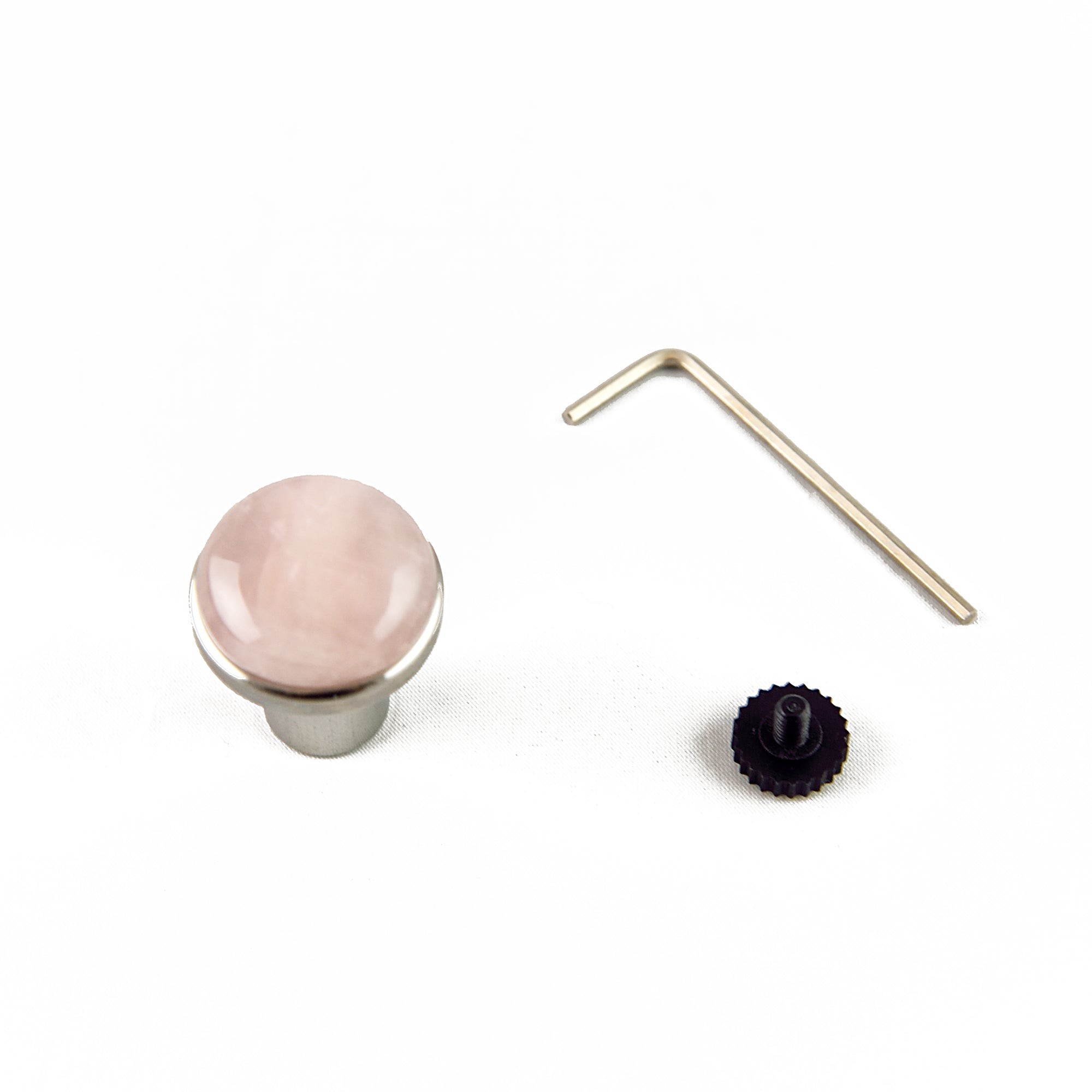 Crystal Feet For Tuning Forks - Large
Our Large Crystal Feet For Tuning Forks are available in Clear Quartz, Rose Quartz, and Amethyst.
Clear quartz is a universal healing stone, Rose quartz is the stone of unconditional love, compassion and receptivity, and Amethyst is great for pain relief and enhancing spiritual awareness.
Our crystal feet for tuning forks are made of stainless steel (not nickel-plated), being an ideal addition to any tuning fork work as they transfer the natural stone vibration with the vibration frequency of the tuning fork directly to the body.

This attachment fits the tuning forks we sell and many others with a tip of 0.27 inches.
This makes it possible to use the vibration energy combined with the gemstone vibration. When the tuning fork is activated, the gemstone vibrates at the corresponding frequency.
With many quartz and other gemstones, fine piezoelectric currents are created, which means that the transmission of vibrations is transmitted to the body in a different way than directly via the handle or a steel attachment.

The crystal feet for tuning forks is simply attached to the stem of the tuning fork with an Allen key, which is included (the small screw is already in the crystal foot).
Alternatively, you can unscrew and remove the tiny metal screw with the Allen key and then you may attach it with the black plastic screw if you want to regularly change the foot onto a different tuner.
The attachments can be cleaned under running water, or by smudging them with sage,  however, some types of stones are sensitive, which means the gemstone attachment can be damaged if it falls to the ground or strikes hard objects.

For the various possible applications, our tuning fork attachments are available in 0.6 inch and 1 inch diameters, and come in many different types of crystals.
The tuning fork crystal attachment can be flat or brushed (large flat and large round attachment), e.g. when working with chakras, or selectively (smaller attachments) on the reflex zones and acupuncture points, meridians and other energy points, as well as on joints and skin.

We recommend using octave earth frequencies like 128 Hz, and the annual tone OM 136.1 Hz for universal use.

Of course, all other frequencies can also be used in combination.
If you're interested in learning more about Tuning Forks, check out all our Online Tuning Forks Courses!