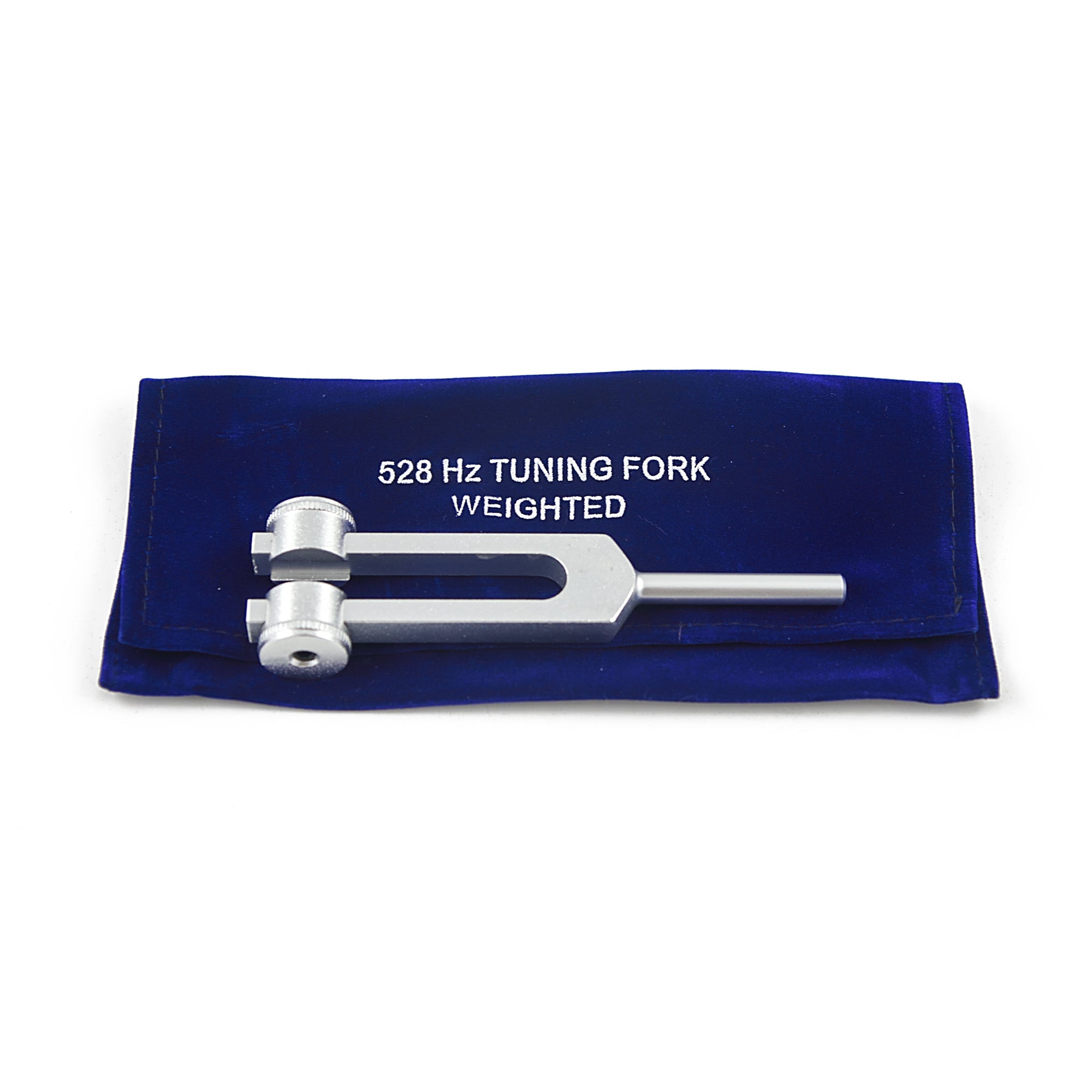 528 Hz Weighted Tuning Fork
The 528 Hz Weighted Tuning Fork comes with a velveteen pouch.
528 Hz (MI) is the miraculous frequency for transformation and DNA repair.
This frequency can help open your heart, prompt peace and fasten healing.
It is the exact frequency used by genetic engineers throughout the world to repair the blueprint of life and DNA, the healthy core of which is a six-sided crystal of structured water.
Dr. Lee Lorenzen, a world renowned biochemist working with water crystallisation methods to rejuvenate DNA says "I was intrigued by the frequencies of the healing codes. The third frequency is well known to scientists working on DNA repair."
Dr. Lorenzen also believes that the 528 Hz frequency might be beneficial in delaying ageing.
PLEASE NOTE: IF YOU DO NOT ALREADY HAVE AN ACTIVATOR FOR TUNING FORKS, YOU WILL NEED TO BUY ONE.
We sell 4 different types of activators:
Wooden mallet with a rubber ball end - good for both unweighted and weighted tuning forks
Red rubber activator - best for weighted tuning forks
Black rubber activator - best for unweighted tuning forks
Leg activator with strap - good for both unweighted and weighted tuning forks
If you're interested in learning more about Tuning Forks, check out all our Online Tuning Forks Courses!
Very nice little fork
The fork came quickly and in the exact two hour window they said it was. It sounds exactly the same as my unweighted 528. I'm very pleased with it and have already used it on a client.